Ancu Real Estate JSC is providing   Royal City Apartments for lease  which are ranging in size from 88,3- 221 m2 with 2-4 bedrooms in all buildings.
Apartments are furrnished or unfurnished for varied customers needs.
Price from 650 USD/month.
For more details about apartments for lease, please contact:


     

Mr. Son (project manager): 0966 85 56 85
Free 100% agency fee for tenants.
We support legal problems and consult procedure for tenants during using process.
We totally ensure that our price is the lowest and best price at the market.
Royal City apartments' list for lease (Updating on May, 2014) or view more details at: http://ongay.vn/du-an/royal-city/

| | | | | | | |
| --- | --- | --- | --- | --- | --- | --- |
| Building | Square | No of bedroom | Orientation of door | Balcony | Price(USD/month) | Interior |
| R1 | 88.3m2 | 2 |    Northwest | Southeast | 650$ | Basic furnished |
| R1 | 88.3m2 | 2 | Northwest | Southeast | 900$ | Fully furnished |
| R1 | 89.8m2 | 2 | Southwest | Northeast | 650$ | Basic furnished |
| R1 | 104.9m2 | 2 | Southeast | Northwest | 900$ | Fully furnished |
| R1 | 109m2 | 2 | Southeast | Northwest | 700$ | Basic furnished |
| R1 | 114.5m2 | 2 | Northwest | Southeast | 1100$ | Fully furnished |
| R1 | 108.7m2 | 2 | Northwest | Southeast | 700$ | Basic furnished |
| R1 | 114m2 | 2 | Northwest | Southeast | 800$ | Basic furnished |
| R1 | 109m2 | 2 | Northwest | Southeast | 750$ | Basic furnished |
| R1 | 108.7m2 | 2 | Northwest | Southeast | 1000$ | Fully furnished |
| R1 | 124.6m2 | 2 | West | East | 1600$ | Fully furnished |
| R1 | 148m2 | 3 | Northeast | Southwest | 850$ | Basic furnished |
| R1 | 127.8m2 | 2 | Northeast | Southwest | 1200$ | Fully furnished |
| R1 | 187.4m2 | 3 | Southeast | Southeast & Southwest | 1300$ | Fully furnished |
| R1 | 181.4m2 | 3 | Southwest | Southeast & Northeast | 1600$ | Fully furnished |
| R1 | 181.4m2 | 3 | Southwest | Southeast & Northeast | 1000$ | Basic furnished |
| R2 | 88.3m2 | 2 | | | 900$ | Fully furnished |
| R2 | 89.8m2 | 2 | Southwest | Northeast | 900$ | Fully furnished |
| R2 | 109m2 | 2 | Southeast | Northwest | 700$ | Unfurnished |
| R2 | 96.3m2 | 2 | Southwest | Northeast | 750$ | Unfurnished |
| R2 | 114.5 m2 | 2 | Northwest | Southeast | 750$ | Unfurnished |
| R2 | 111 m2 | 2 | Southeast | Northwest | 1000$ | Fully furnished |
| R2 | 181.4 m2 | 3 | Southeast | Northwest | 1200$ | Unfurnished |
| R3 | 109 m2 | 2 | South | North | 800$ | Unfurnished |
| R3 | 123.7m2 | 2 | Southeast | Northwest | 900$ | Unfurnished |
| R3 | 132.4m2 | 3 | Northwest | Southeast | 1200$ | Unfurnished |
| R3 | 172m2 | 3 | West | East | 1400$ | Unfurnished |
| R3 | 221m2 | 4 | West | East | 1800$ | Fully furnished |
| R3 | 221m2 | 4 | West | East | Negotiable | Unfurnished |
Besides, we also have a lot of  Royal City Apartments for lease to satisfy customers' needs. We totally ensure the best price and quality. (Free 100 % agency fee for ternants).  Customers who concern about apartments, please contact:
HOTLINE: 0966 85 56 85
>> More apartments for lease in Royal City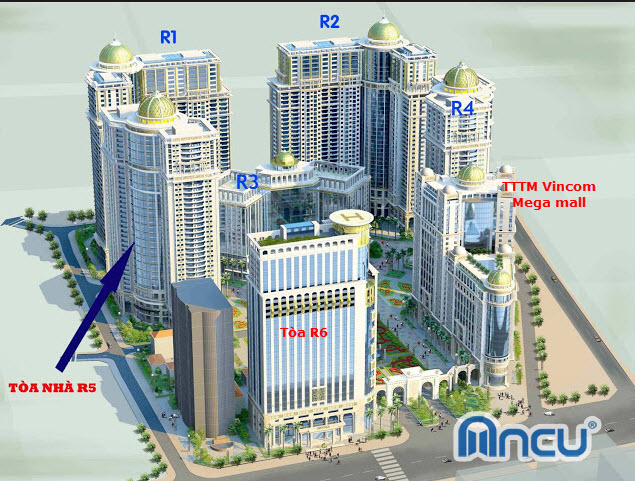 Royal City Apartments for lease
Received R1 building
>>  Detail image of 89.2 m2 Royal City apartment for lease in R1 building with full furnitures  

>> Detail image of 114m2 Royal City apartment for lease in R1 building with full furnitures 
>> Unfurnished Apartment for lease in Royal City
R3 building is the most beautiful building in Royal City Complex
>> Photo of  132.4 m2 Royal City apartment for lease in R3 building with full furnitures 
>> Photo of  221m2 Royal City Apartment for lease in R3 building